Interior of Castleford Civic Centre, Ferrybridge Road 1970s
833
Resource type: Print or Photograph
Contributor: David Jagger
Owner: Twixt Aire and Calder
Last updated: 25/01/2019

Description: A conference room in Castleford Civic Centre, Ferrybridge Road, Castleford, prior to its opening by the Duchess of Kent on the 14th March 1970. Room-width tables with chairs stand in rows, pointing toward a picture made of wool. Modern style electric lights hang from the ceiling, and a screen can be seen folded up to the right, which could be used to divide the room. Steps leading to the assembly hall are visible through the door.
Hold and drag to see more detail in the image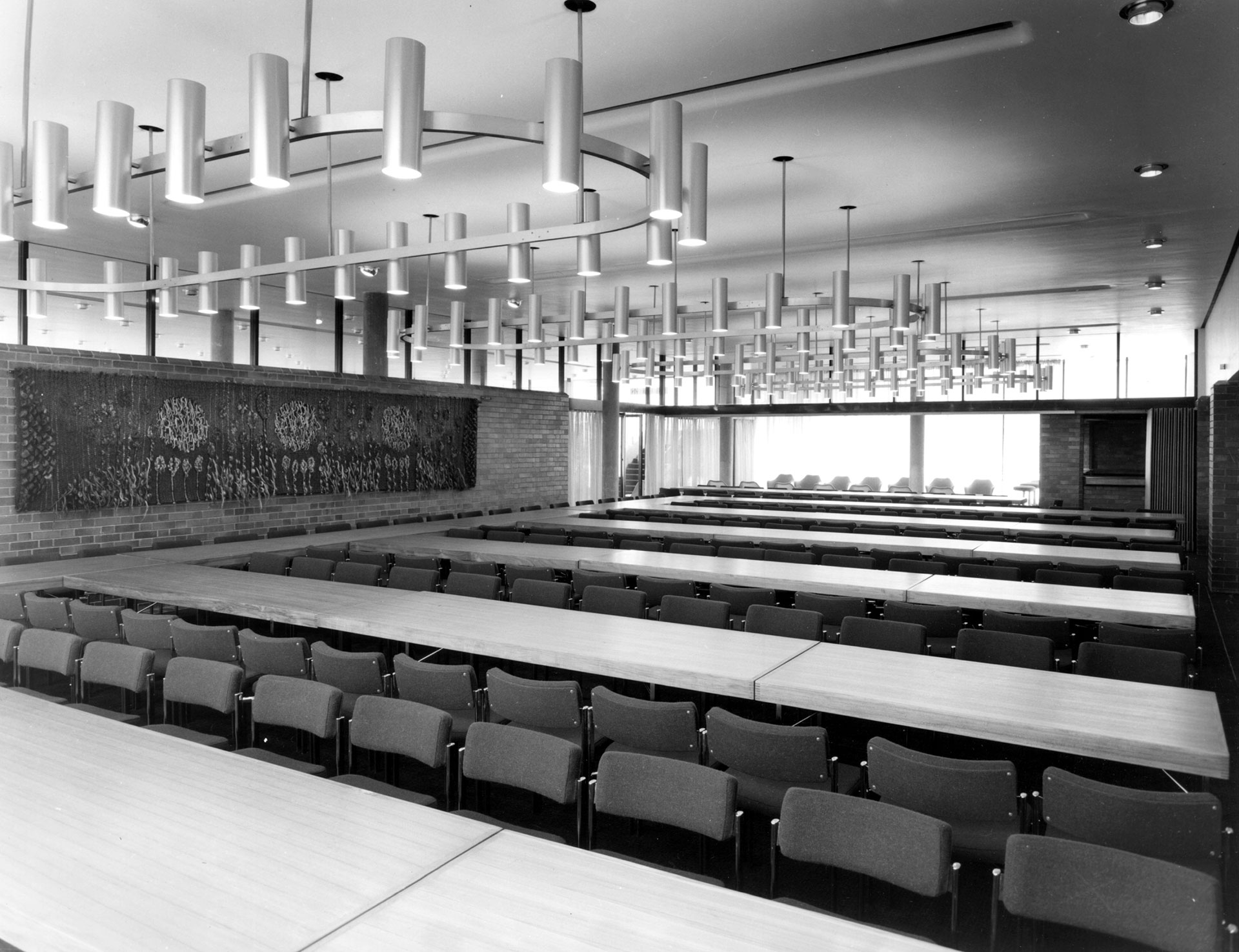 NOTE: If you decide to share a photo from this website on social media (or elsewhere) please ensure that you state that it was sourced from the Castleford Tigers Heritage Project website at www.castigersheritage.com. Volunteers have worked hard to produce this information and your assistance in promoting the site to a wider audience by encouraging them to visit is greatly appreciated. Thank you.