Harold Haley - Medals
806
Resource type: Print or Photograph (1930s)
Owner/contributor: Harold Haley
Last updated: 20/11/2018

Description:
Harold Haley's Medals
Harold Haley played for Castleford R.L.F.C. between 1932/33 and 1947/48, making 338 appearances, scoring 11 trys and 3 drop-goals (39 points). In that time, he won 4 medals, seen here:
Top left: Wembley Winners Medal 1934/35 (versus Huddersfield)
Top right: Championship Runners-up Medal 1938/39 (versus Salford)
Bottom left: Yorkshire League Winners Medal 1938/39
Bottom right: Yorkshire League Winners Medal 1932/33
Each medal has been inscribed on the back with the event and player's name
Next image >
Hold and drag to see more detail in the image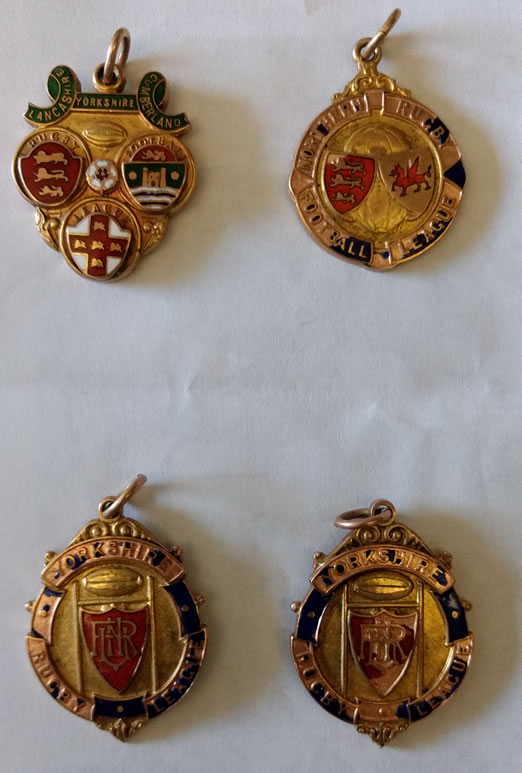 NOTE: If you decide to share a photo from this website on social media (or elsewhere) please ensure that you state that it was sourced from the Castleford Tigers Heritage Project website at www.castigersheritage.com. Volunteers have worked hard to produce this information and your assistance in promoting the site to a wider audience by encouraging them to visit is greatly appreciated. Thank you.
Click on images to view them in detail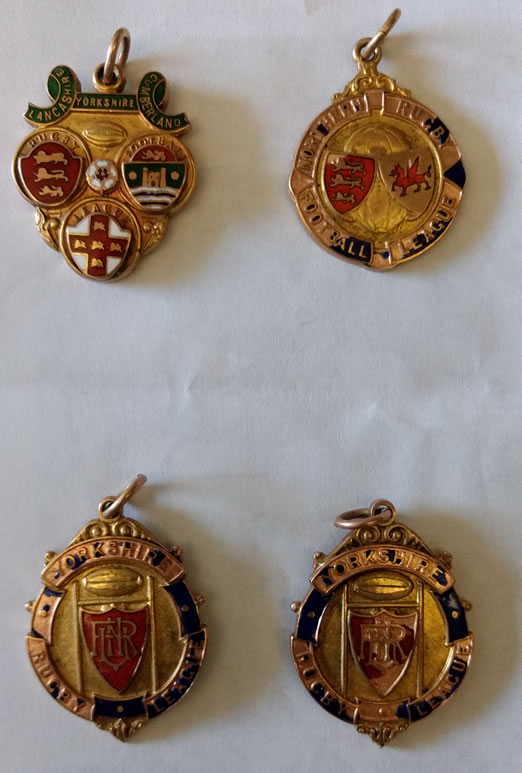 806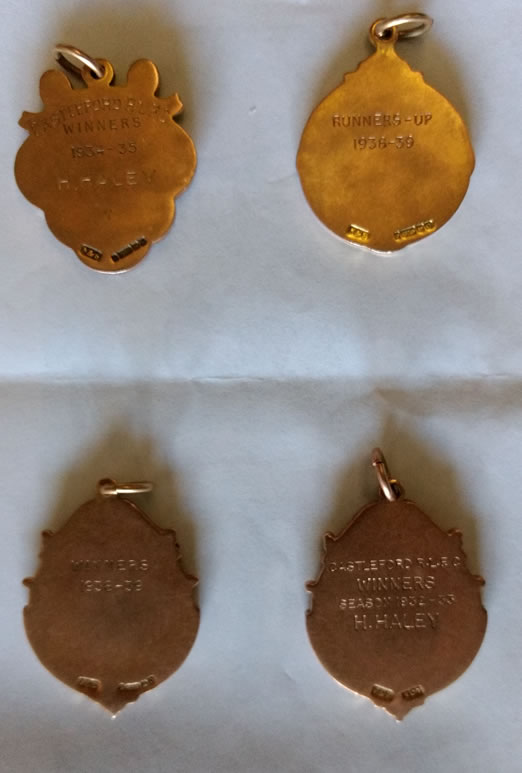 806-1