1963 Castleford team pictures
617
Resource type: Teams (1960s)
Contributor: Malcolm Billingham
Owner: image 3 Yorkshire Evening Post.
Last updated: 29/06/2017

Description: Pic 1: 29 May 1963 Home v Bramley won 8-0. Back l/r Albert Tonkinson, Jack Hirst, Keith Slatter, Bill Bryant, John Walker, John Sheridan, Peter Small, Harry Street. Front l/r Trevor Bedford, John Ward, Keith Hepworth, Alan Hardisty, Eric Nowell, Jack Gamble, Keith Howe, Geoff Ward.
Pic 2: Castleford U19's 22 June 1963 v Wakefield Leeds Championship (Top Four) Final at Buslingthorpe Vale, Leeds. Castleford won 15-14. Back Dave Edwards, Trevor Waring, Keith Pendle, Alan Dickinson, Ian Stenton, Harold McCartney, Doug Walton, Ricky Parker, David Hall, Les Rollinson, ???, Ray Peniston. Front l/r Sammy Reynolds, Billy Render, Pete Townend, John Harrison, Peter Astbury, Les Peniston, Mick Moffatt, Mr McCartney, Barry Seabourne.
Dave Rollinson informs us Peter Astbury had no boots so played in shoes but scored all the points from one try and six goals. Barry Seabourne, who had nothing to do with Castleford despite being on the photo went home to get him a pair of boots.
Pic 3: 7 September 1963 - Away v Leeds Yorkshire Cup 1st Round lost 20-3. Back: John Walker, Albert Tonkinson, Peter Small, Geoff Ward, Jack Hirst, Bill Bryant, John Sheridan. Front: John Ward, Keith Hepworth, Alan Hardisty, Howard Cartwright, Trevor Bedford, Keith Howe.
Pic 4: 13 November 1963 - Home v Australia won 13-12. Back l/r Keith Howe, Denis Jones, Jack Hirst, John Clark, John Walker, Bill Bryant. Front l/r Keith Hepworth, Peter Small, John Ward, Alan Hardisty, Derek Edwards, Roy Bell, Frank Smith.
Pic 5: 1963-1964 Taken outside Neville Reed factory (now Burberry's). Back l/r Harry Street, Jack Hirst, Dougie Walton, Bill Bryant, John Walker, Andrew Johnson, John Clark, Geoff Ward, Jack Gamble, John Sheridan, Clive Dickinson, Frank Smith. Front l/r Len Garbett, Derek Edwards, Keith Hepworth, Harry Clarkson, Alan Hardisty, Roy Bell, Ken Foulkes, Peter Small, Keith Howe.

Next image >
Hold and drag to see more detail in the image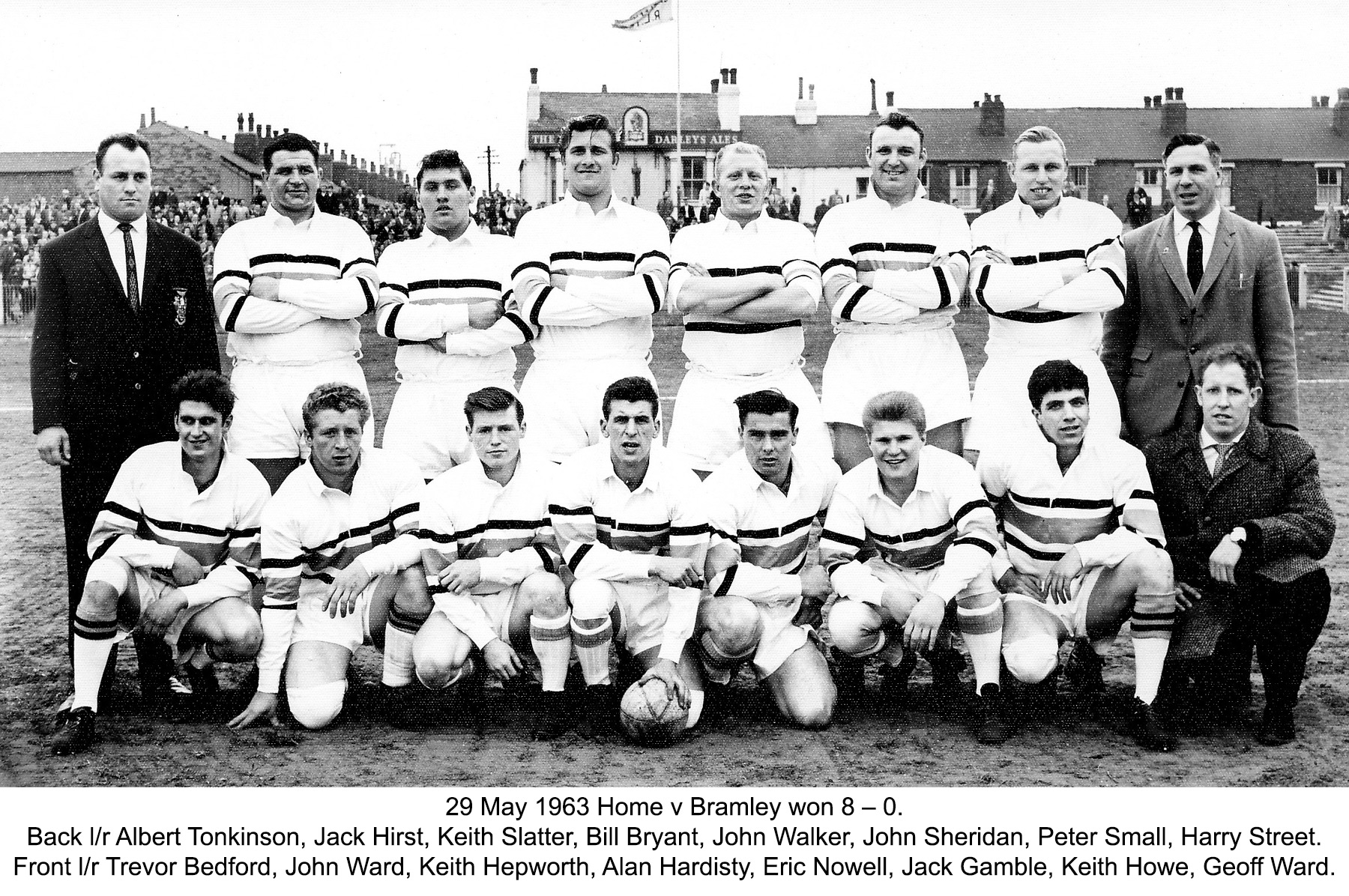 NOTE: If you decide to share a photo from this website on social media (or elsewhere) please ensure that you state that it was sourced from the Castleford Tigers Heritage Project website at www.castigersheritage.com. Volunteers have worked hard to produce this information and your assistance in promoting the site to a wider audience by encouraging them to visit is greatly appreciated. Thank you.
Click on images to view them in detail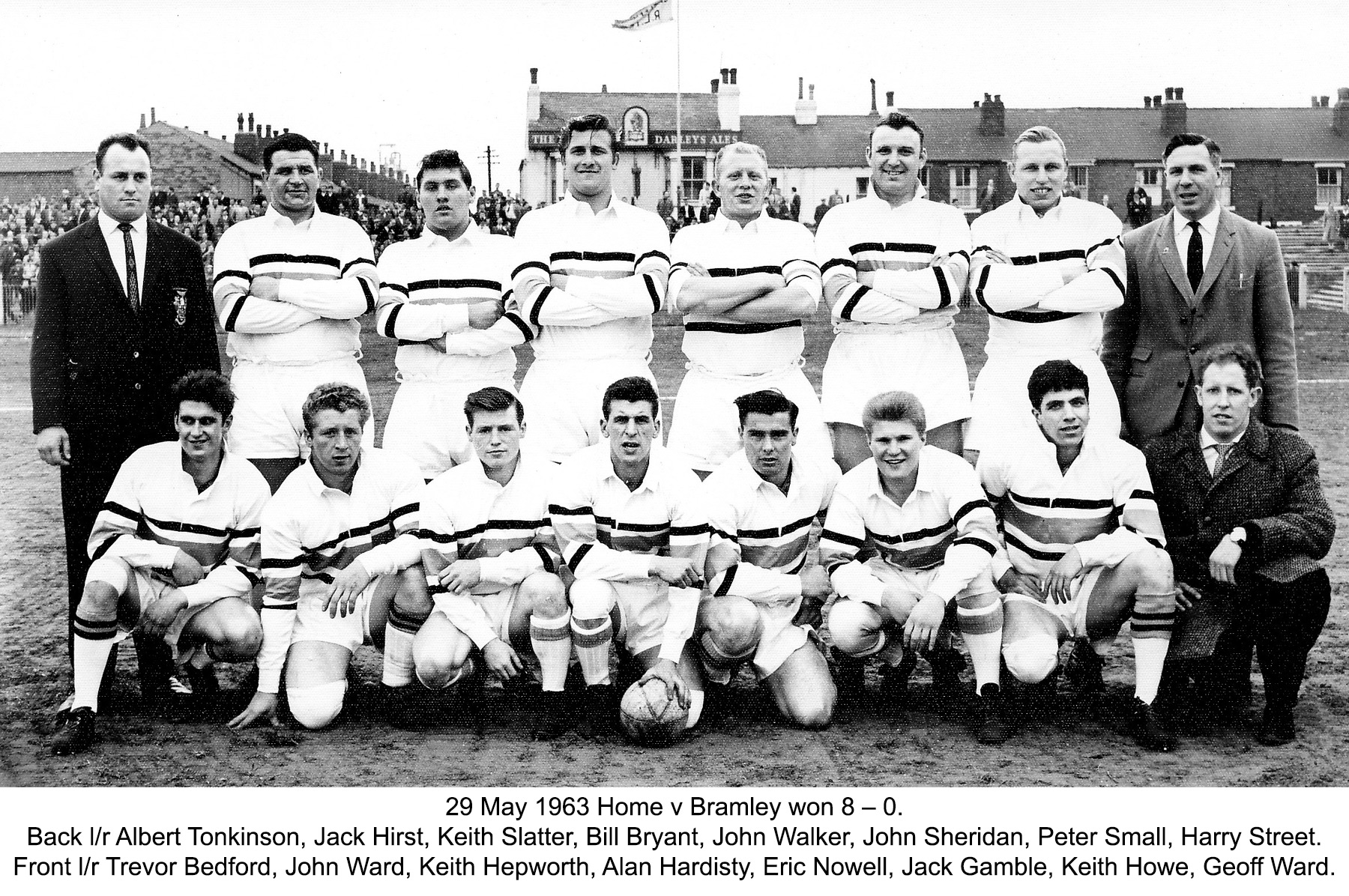 617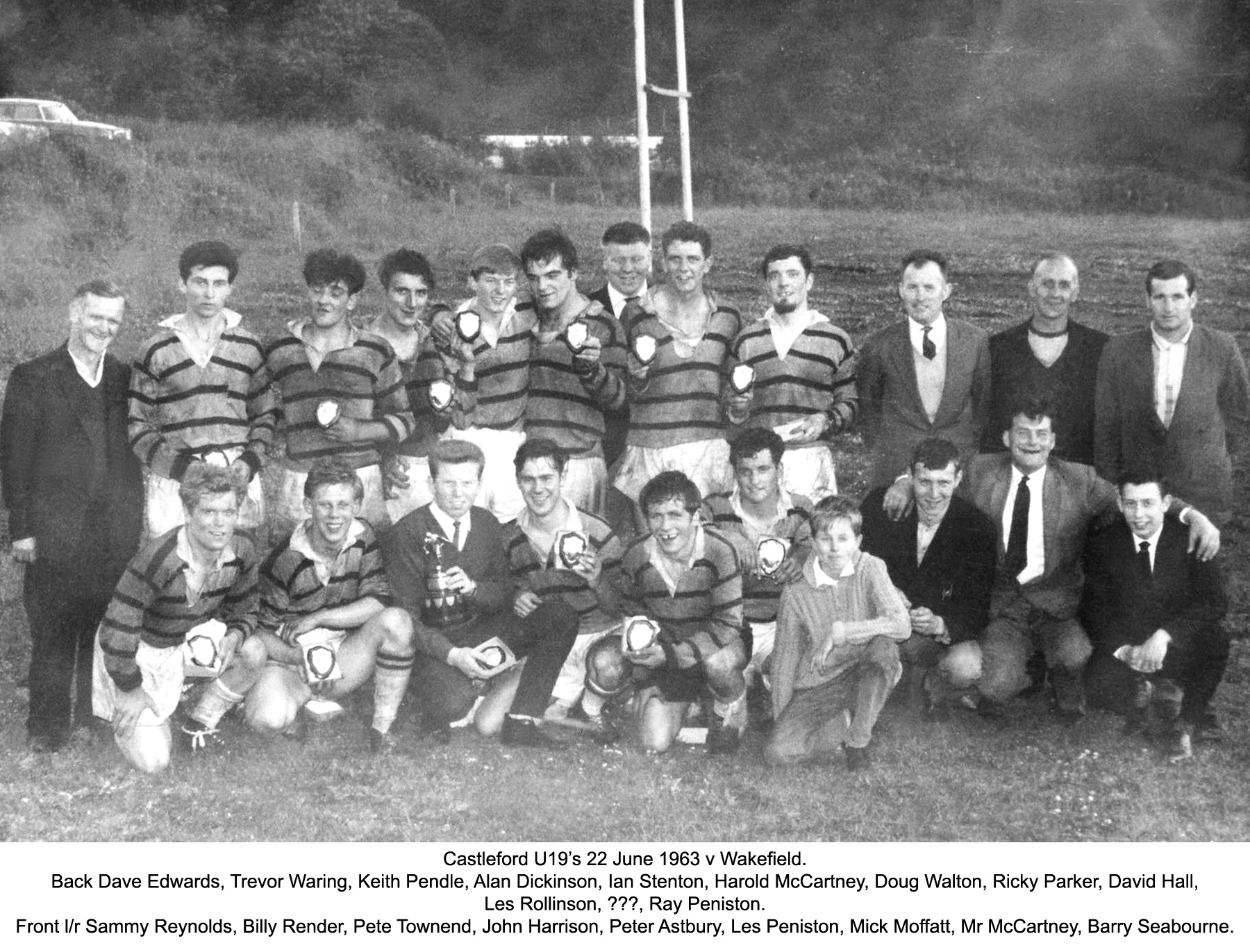 617-1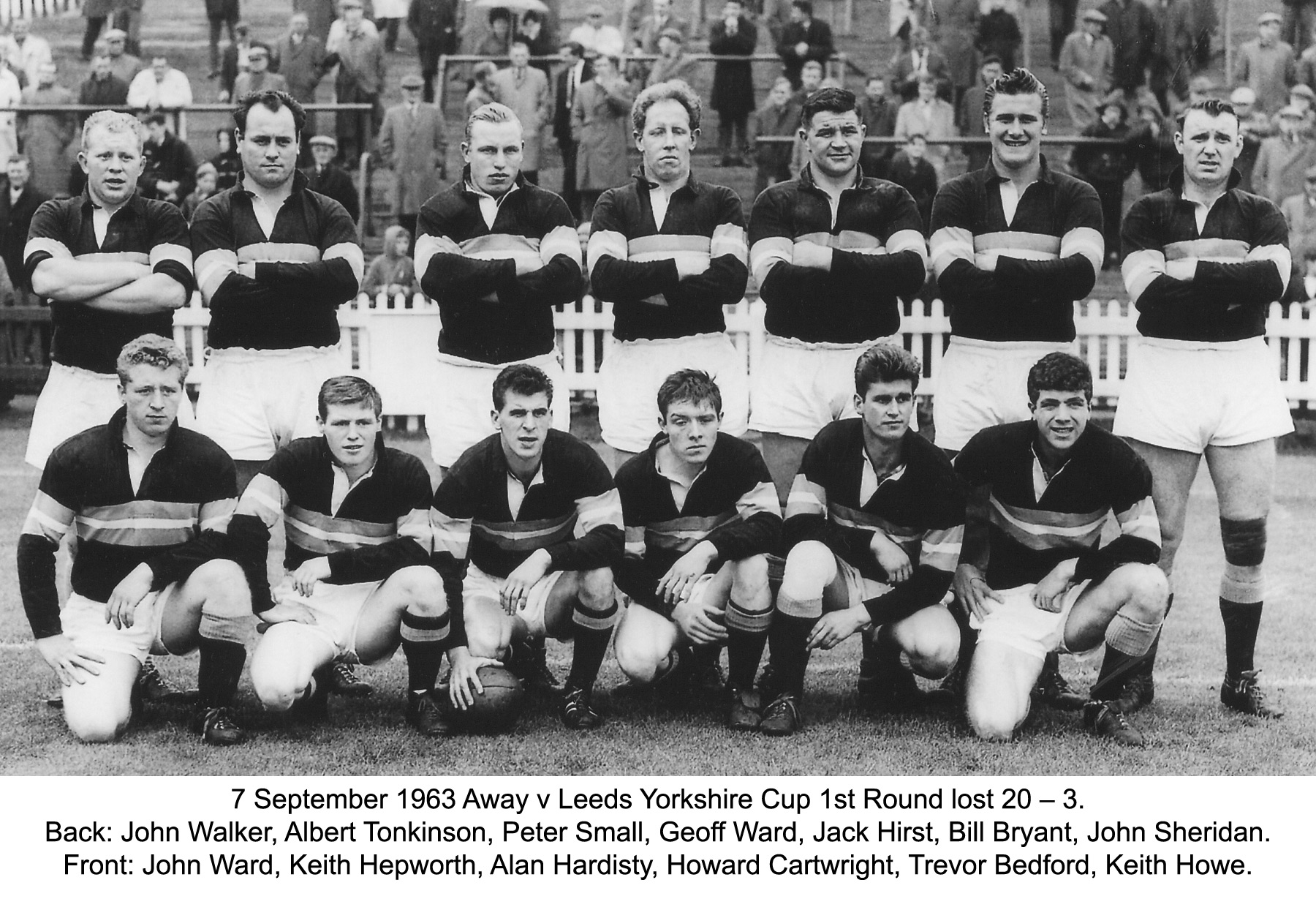 617-2
617-3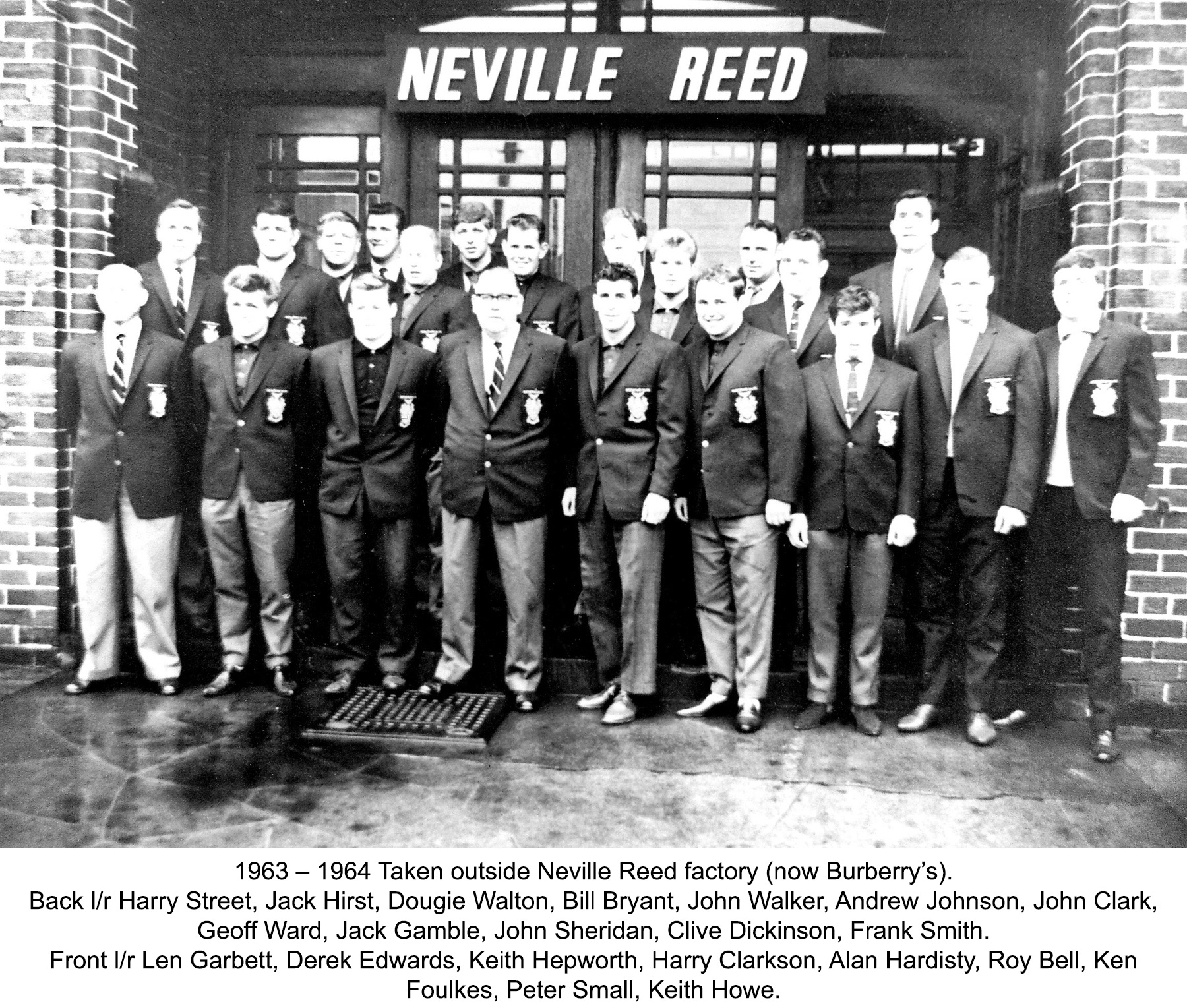 617-4