2004 Castleford team pictures
655
Resource type: Teams (2000s)
Contributor: Malcolm Billingham
Last updated: 07/12/2017

Description: Pic 1: 17 January 2004 Press Photo call. Back: Craig Huby, Tom Saxton, Craig Greenhill, Andy Lynch, Darren Rogers, Paul Mellor, Richard Blakeway, Michael Smith, Sean Ryan. Middle: Brad Harrington, Jon Hepworth, Ryan Clayton, Lee Harland, Byron Smith, Paul Newlove, Nathan Sykes, Jamie Thackray, Paul Jackson, Gary Mercer. Front: Waine Pryce, Ryan Sheridan, Damien Gibson, Sean Rudder, Graham Steadman, Ryan Hudson, Wayne Godwin, Francis Maloney, Andy Kain.

Hold and drag to see more detail in the image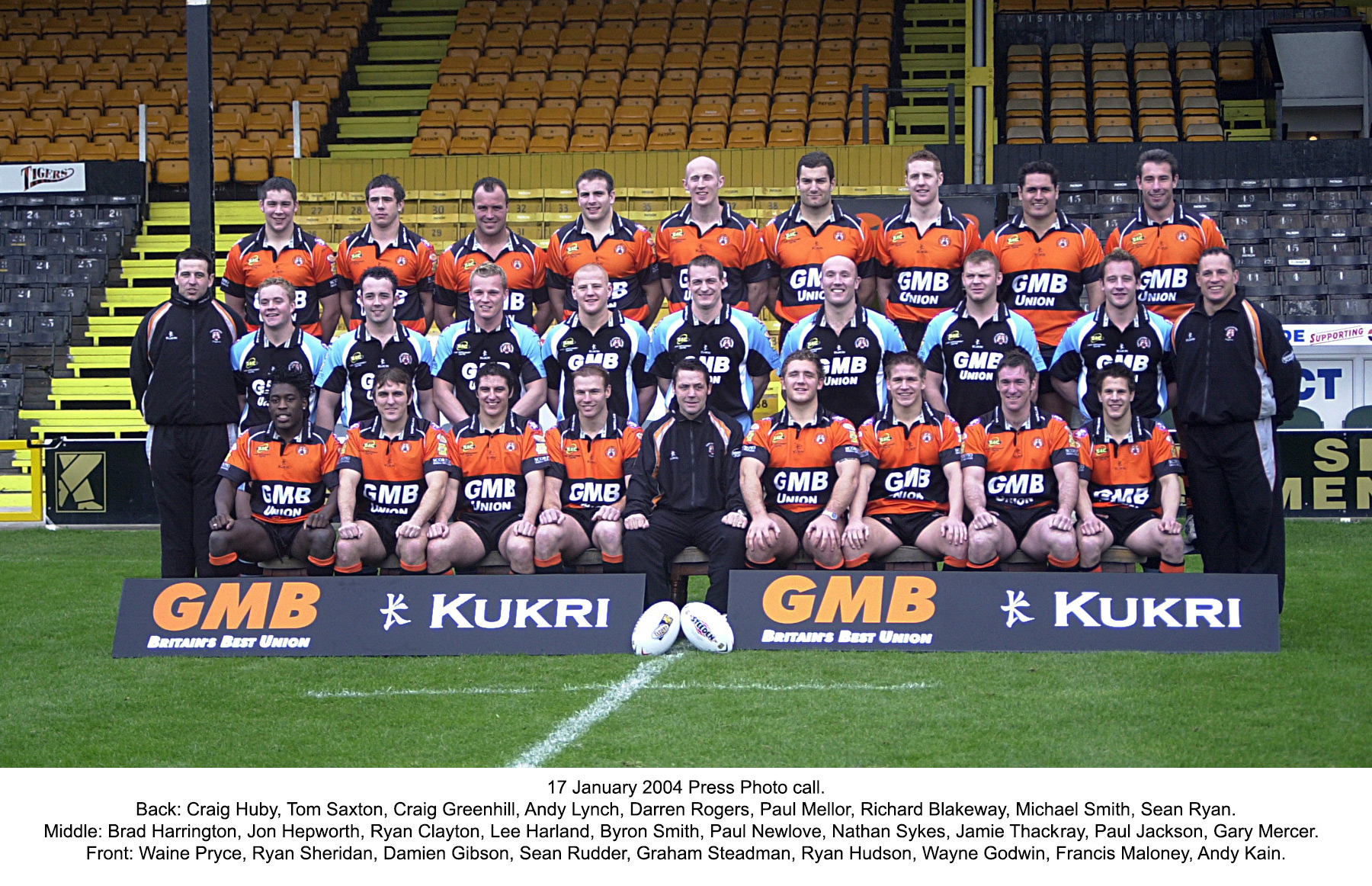 NOTE: If you decide to share a photo from this website on social media (or elsewhere) please ensure that you state that it was sourced from the Castleford Tigers Heritage Project website at www.castigersheritage.com. Volunteers have worked hard to produce this information and your assistance in promoting the site to a wider audience by encouraging them to visit is greatly appreciated. Thank you.