2014 Wembley Cup Final Medal
786
Resource type: Plaques or Cups (2010s)
Contributor: Ron Booth
Last updated: 09/10/2018

Description:
On 23 Aug 2014, Castleford Tigers played Leeds Rhinos at Wembley Stadium in the RL Challenge Cup Final. Leeds won the game 23 - 10 before a crowd of 77914.
The Castleford Tigers team was:
Dorn, Dixon, Webster, Shenton, Carney, Sneyd, Finn, Lynch, Clark, Huby, Holmes, Hauraki, Massey.
Subs used - Mariano, Wheeldon, Ellis, Jewitt.
This is the medal received by the Castleford Tigers players after the game.
Next image >
Hold and drag to see more detail in the image
Click on images to view them in detail
786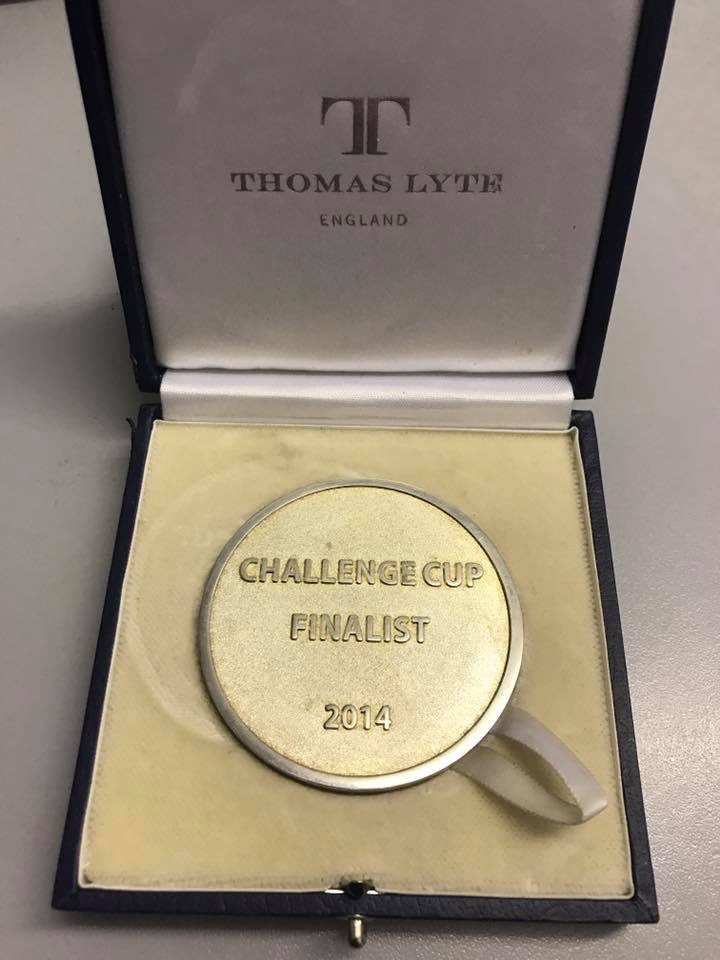 786-1