2011 Castleford team pictures
674
Resource type: Teams (2010s)
Contributor: Malcolm Billingham
Owner: Copyright RLPhotos.com
Last updated: 07/03/2017

Description: Pic 1: 24 January 2011 Press Photo call. Back: Oliver Holmes, Ryan McGoldrick, Craig Huby, Jake Emmitt, Nick Fozzard, Jonathan Walker, Martin Aspinwall, Kirk Dixon. Middle: Willie Isa, Jordan Thompson, Nathan Massey, John Davies, Paul Jackson, Nick Youngquest, Joe Arundel, Dean Widders. Front: Richard Owen, Stuart Jones, Adam Milner, Richard Mathers, Ryan Hudson, Terry Matterson, Danny Orr, Rangi Chase, Steve Snitch, Brett Ferres.
Pic 2: 2011 Cas U19 - Back l/r Gary Thornton, Gary Barnet, Greg Eden, Sean Pick, Josh Nathaniel, Sam Orange, Joe Picketts, Daryl Clark, Dan Fleming, Ben Blackmore, John Davies, Danny Holmes, Chris Siddons, Josh Atkinson. Front l/r Ryan Brierley, Ben Johnston, Ryan Backhouse, Billy Harris, Clark Thompson, Zak Snelgrove, Jack Smith, Jonny Payne.
Pic 3: October 2011 25th Anniversary reunion of 1986 Cup winning team. Back: Robert Beardmore, Ian French, Gary Hyde, Martin Ketteridge, Gary Lord, Barry Johnson, Malcolm Reilly, Kevin Beardmore. Front: Mr D Poulter, John Joyner, Stuart Horton, Tony Marchant, David Roockley, Jamie Sandy.

Next image >
Hold and drag to see more detail in the image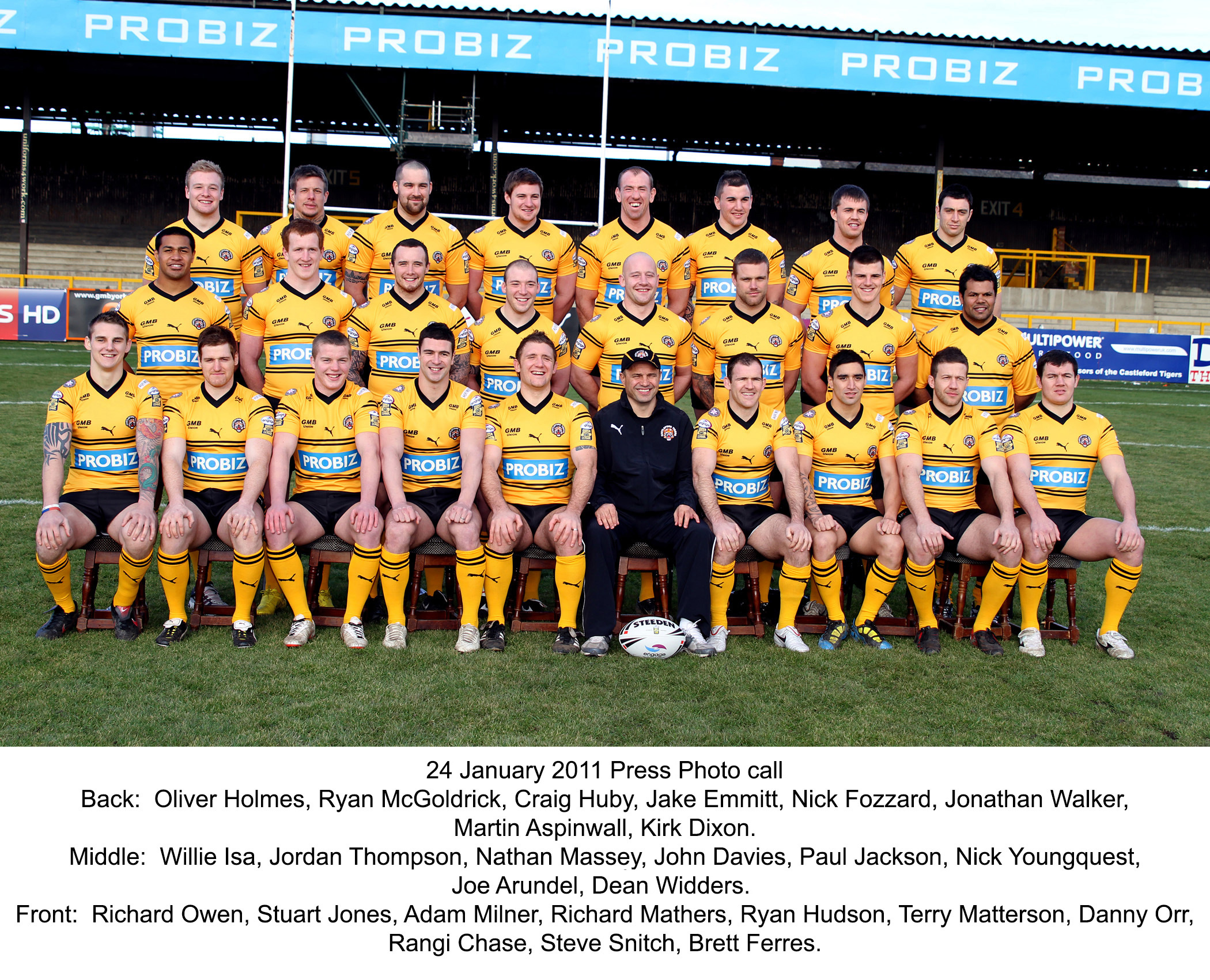 NOTE: If you decide to share a photo from this website on social media (or elsewhere) please ensure that you state that it was sourced from the Castleford Tigers Heritage Project website at www.castigersheritage.com. Volunteers have worked hard to produce this information and your assistance in promoting the site to a wider audience by encouraging them to visit is greatly appreciated. Thank you.
Click on images to view them in detail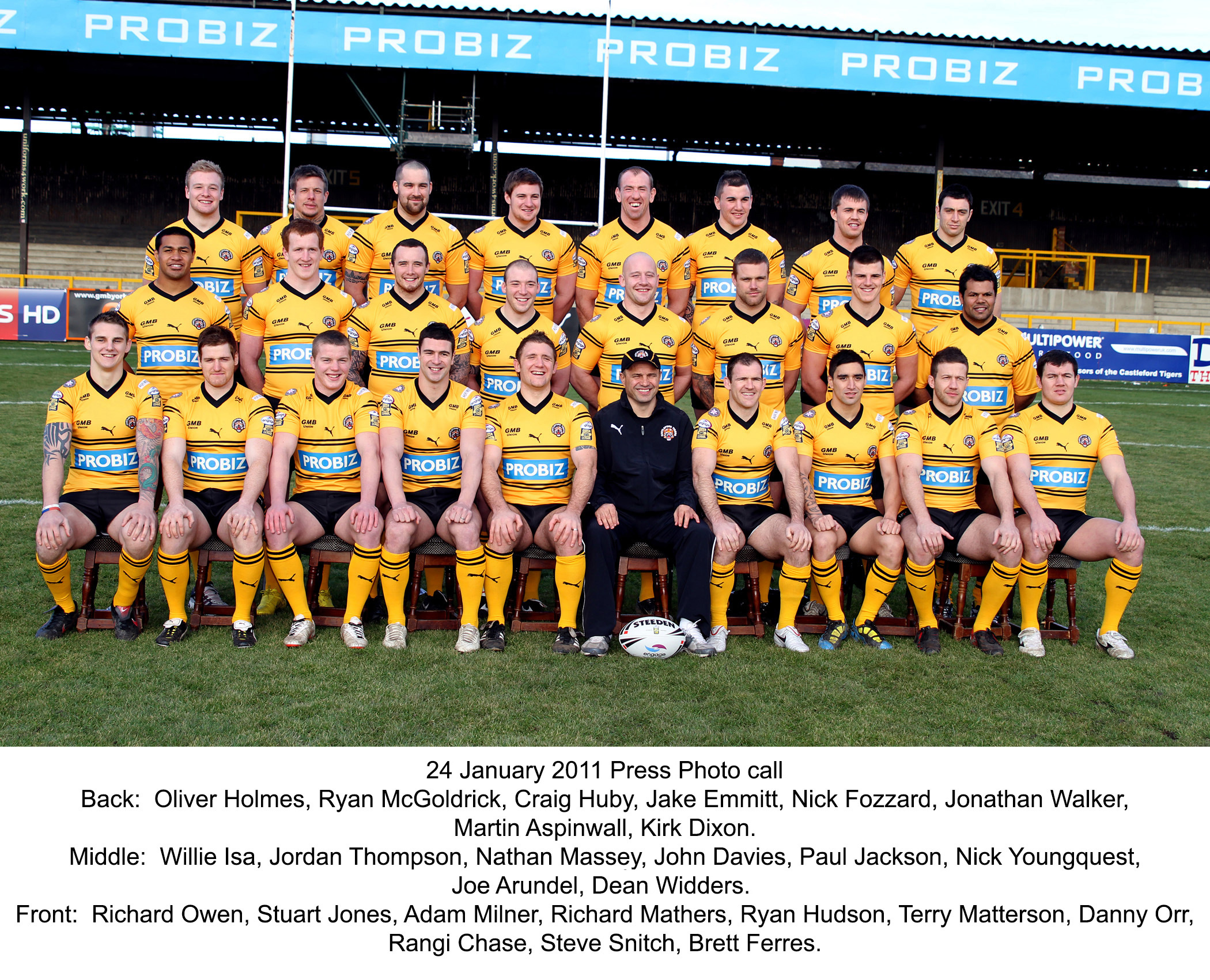 674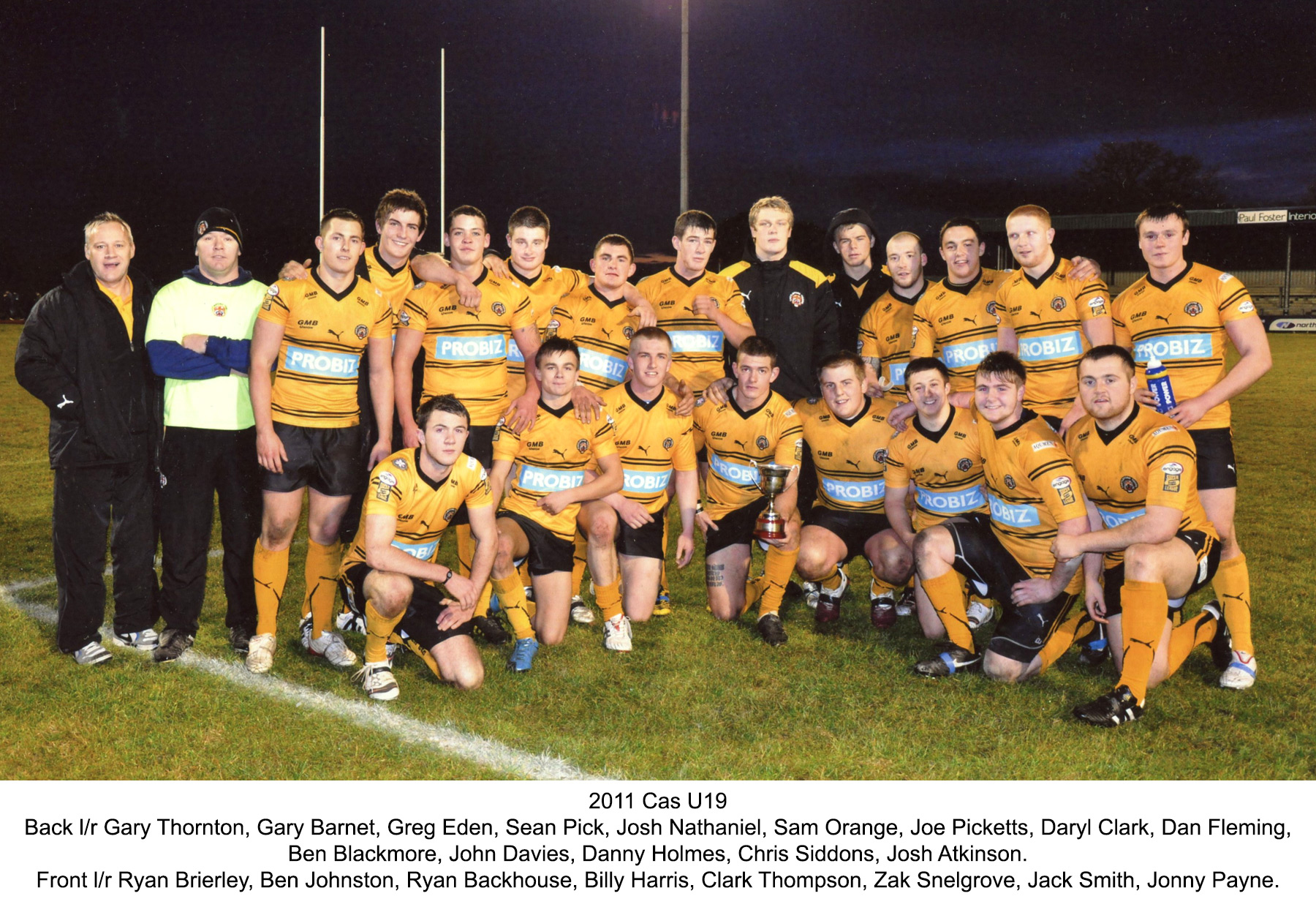 674-1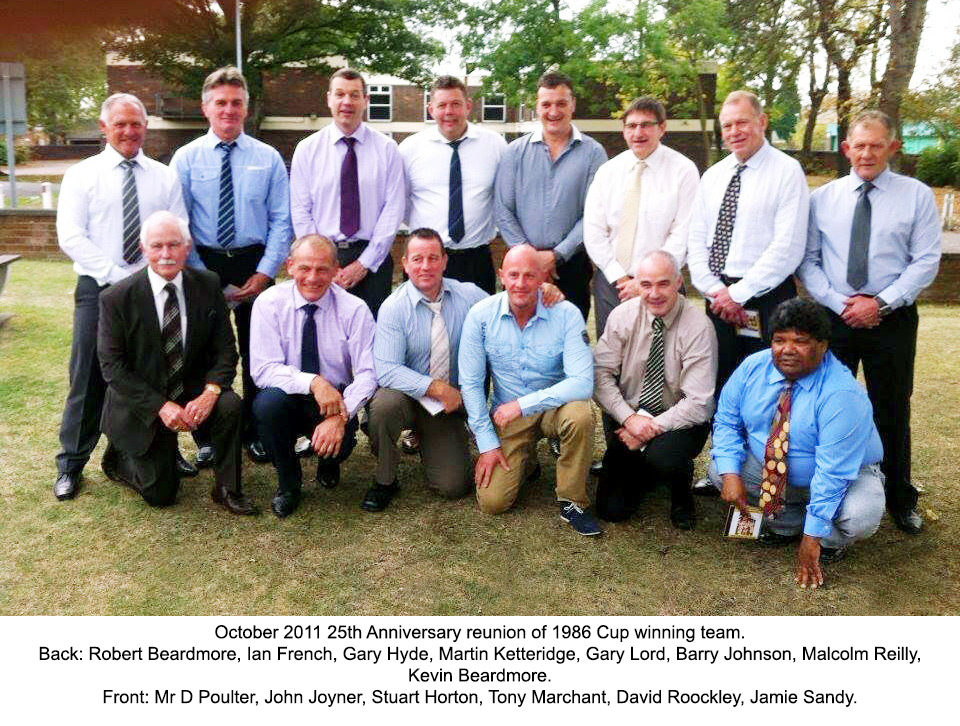 674-2